Dallas Roofing Company
#1 in Dallas Roofing
If you're looking for a Dallas roofing company that is competitively priced, has deep experience, expert craftsmanship, high integrity and rock solid customer service look no further! Unlike other roofing companies, we aren't out to nickel and dime you. We only deal in high quality roofing materials and offer some of the the best pricing in the Dallas area. Whether you need roofing repair, maintenance or roof replacement, contact us today, we're easy to talk to.
Our Dallas Roofing Inspection Process
Ensuring your roofing job is executed correctly is our top priority. Our roofing experts will contact you to go over the information provided in your request for an estimate and identify the best way to move forward based on your needs. The very first thing we do is set an appointment to schedule a roofing inspection. There are many key areas we look at in doing a roof inspection, but the primary things we will look at are:
The size and complexity of your roof
the extent and severity of damage
whether damaged areas are leaking / exposed
structural integrity and materials
urgency of repairs and required labor
Once we have a clear picture of the scope and requirements of your roofing job, we will draft an accurate estimate outlining the materials and labor, providing you with a quotation usually within 24 hours or less.
All Roofing Work We Do Comes With A Warranty and Guarantee
Cheap can be costly as they say. Some shingle brands are better quality than others, so you should consider this before making a final decision on the shingles you choose. Most of the top brands will come with warranties. All of the materials we use provide a warranty and we also provide guarantee on all work. We only use premium shingles that come with a warranty through the manufacturer, so you can rest assured when you get a new roof replacement or repairs, you'll be covered for years and years to come.
Choosing The Right Roofing Shingles For Your Texas Home
Temperature fluctuations, humidity between summer and winter months as well as how well your house is insulated can play into how your roof retains and dissipates heat / cold, so this may factor into the type of shingles you choose. Your type of home and roof style should also be factored in to the shingles you pick. The most commonly used types of shingles residential homes use in Texas are 3-tab asphalt, fiberglass asphalt, and architectural style asphalt shingles. 3 tab asphalt shingles are among the most cost effective options, but they are much thinner with an organic-mat paper base, and they wear out more quickly than fiberglass or architectural shingles. Our roofing experts can help you go over different options based on your budget and type of roof and help you make the best decision.
Choosing The Right Dallas Roofing Company
A common phrase we say when it comes to choosing the right roofing company is: "if you think it's expensive to hire a professional to do the job, just wait until you hire an amateur…". This is a reality of any business you hire, but especially when it comes to Dallas roofing companies. You will almost always pay a hidden cost later for cutting corners on price and materials today. Our company was founded on providing a square deal and quality service that is both fair and transparent. Our team takes a lot of pride in our work and we care deeply about the craftsmanship of each and every job as much as our customers satisfaction.
Expert Dallas Roofing Installers
Few roofing companies in the Dallas area can claim our depth and degree of expertise. We have been in the roofing industry for over 40+ years and have over 100+ years of collective experience within our team. There are no green horns on our crew. Even our most junior staff has at least a decade of roofing experience and has gone through an apprenticeship for at least 3+ years working under a senior GC directly. We take each and every job we do for our customers very, very seriously, making sure we do it right the first time, no exceptions.
Up to 100% Financing Available!
Need to get a roof replacement or repair but light on cash? Have you had storm damage and worried about your deductible? No worries! For those that qualify, our Dallas roofing company can offer financing options on your roofing project. Contact us through our form and one of our roofing specialists will get in contact with you to set up an inspection and the next steps to get your project financed.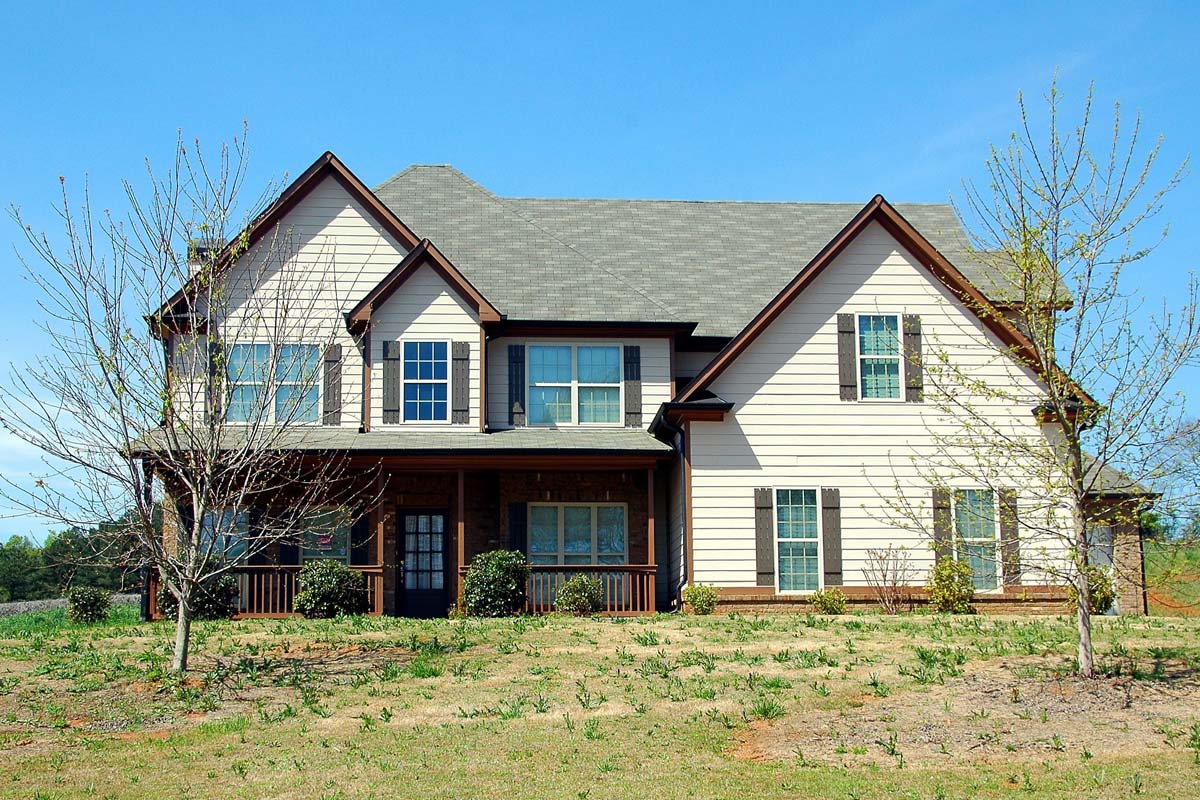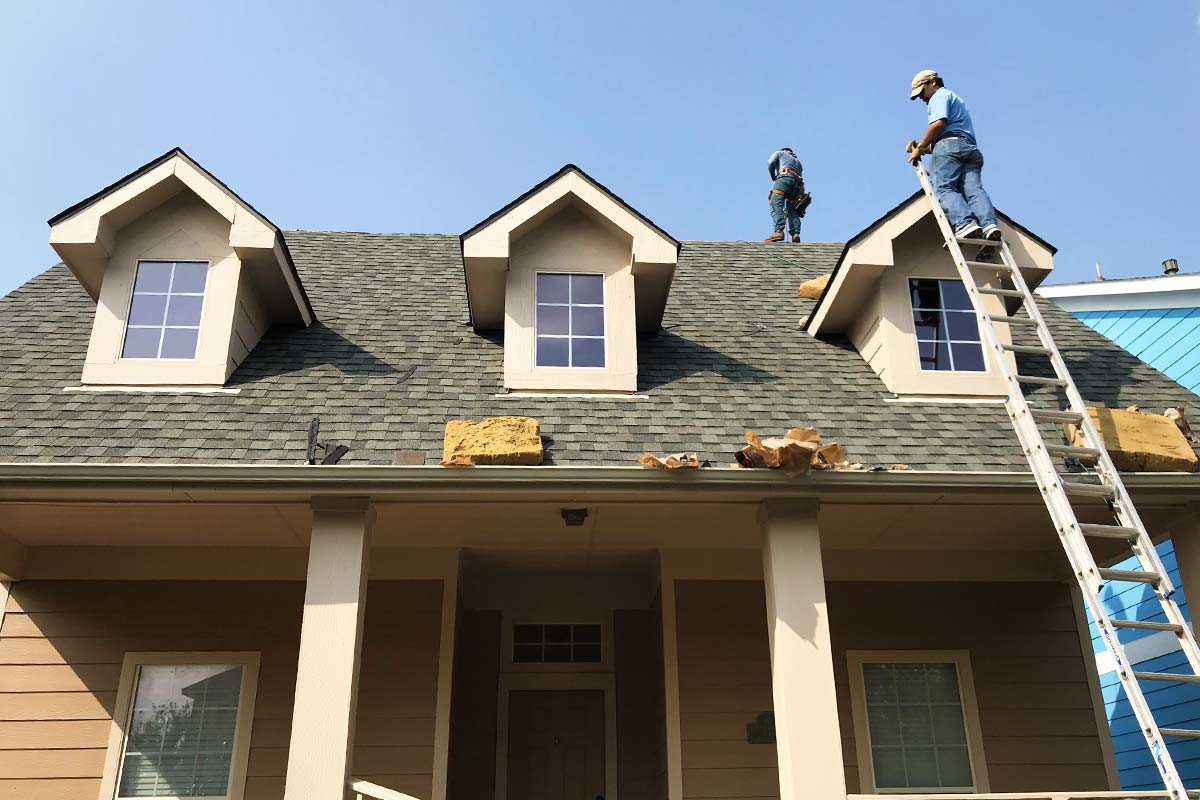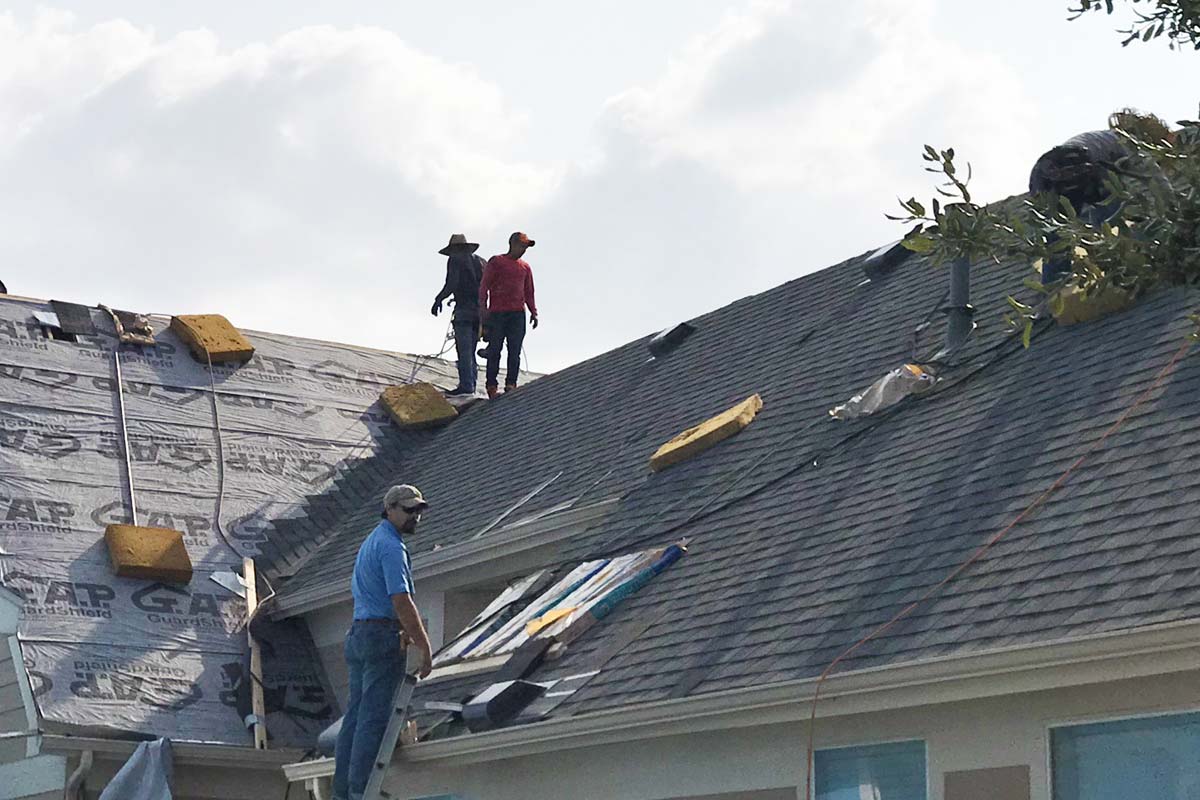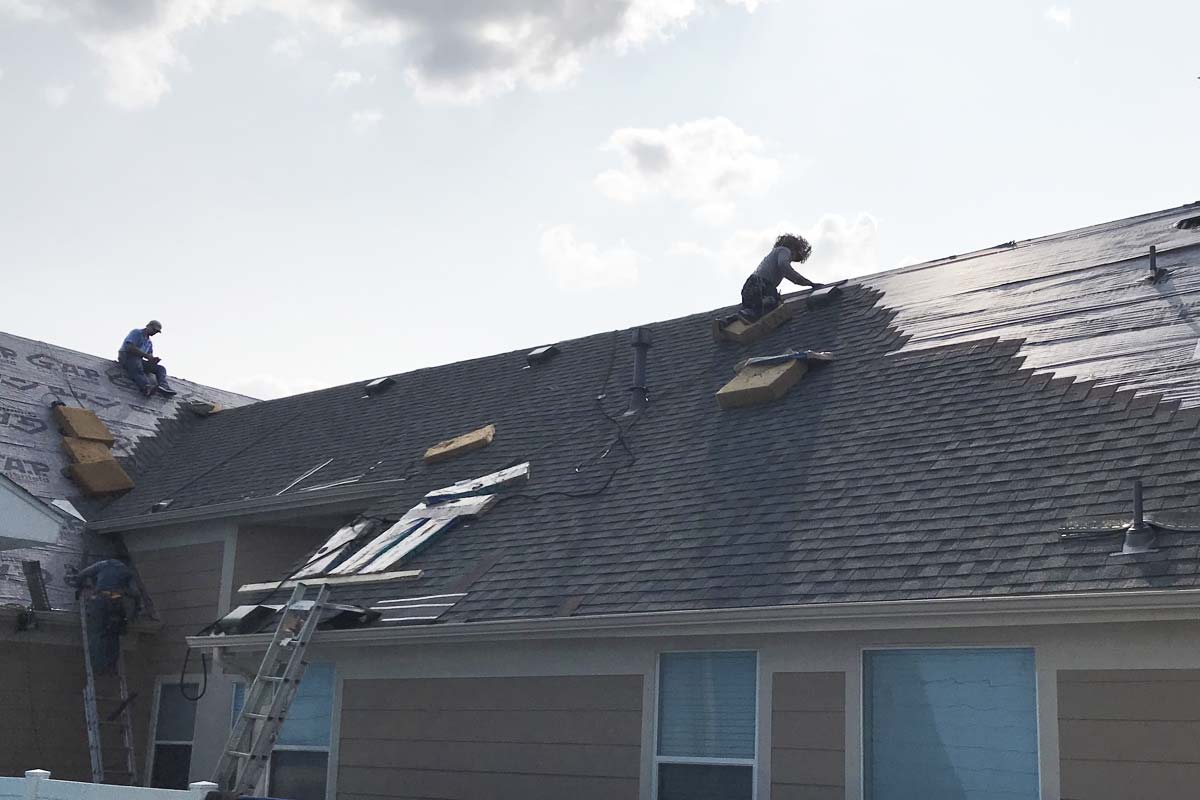 Roofing Services
We specialize in all aspects of roofing repairs, maintenance and replacement services.
Roof Repairs
Whether you have a minor roof repair or need to replace shingles across an entire section of your roof, we specialize in the full spectrum of roofing repair services..
Roof Replacement
Sometimes the damage and wear and tear of your roof calls for a full replacement. We can come out to assess the damage and help you every step of the way.
Roof Maintenance
You can often avoid many roofing problems by doing periodic maintenance. Our crew can help you with identifying, maintaining and mitigating future problems.
Gutters & Soffit
In addition to roofing repair and installation services we can also provide gutter installation, gutter repair & maintenance as well as gutter protection systems.
Waterproofing
We can assist in detecting and mitigating roofing leaks through waterproofing that will ensure the integrity of your roof stays in tact for years and years to come.
Skylights
Adding a new skylight to your existing roof is an excellent way to let more natural light in your home. Let our roofing experts help you do it the right way.
Your Dallas Roofing Company.
If your roof has significant wear and tear and is in danger of causing serious damage to your home, don't worry – we've got you covered. Our crew can repair the vast majority of roofs that we are called out to inspect. Many Dallas roofing companies see any roof damage as an opportunity to cash in on a replacement.
We aren't trying to nickel and dime you because we understand the value of your long-term business over short erm profits. So we always seek the feasibility of roof repair over pushing for replacement when evaluating your roofing damage.
What separates us from all the other Dallas roofing companies is our commitment to workmanship. We have high standards, never cut corners and design roofs that are able to withstand everyday wear and tear as well as the abuse that massive storms can dish out. We design our roofs so that there is no possibility of standing water, and can optimize your existing gutter system so that it provides the necessary protection.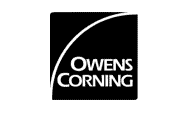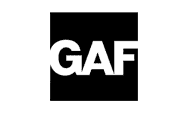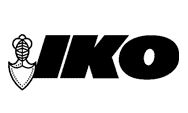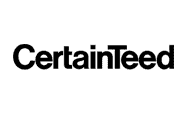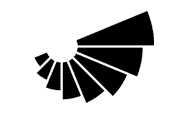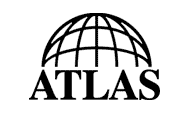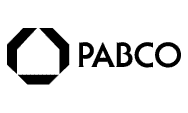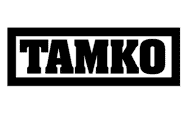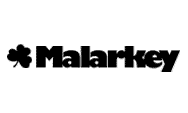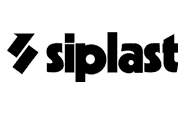 Types of Shingles
We provide many different roofing shingle types to fit your home.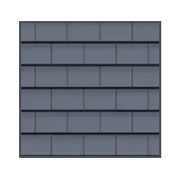 3 Tab Asphalt
The most common shingle that provides a good mix of price and durability. Most residential roofing projects will make use of this type of shingle.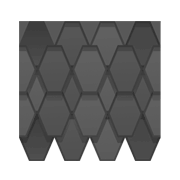 Architectural
More durable than asphalt shingles offering a sculpted look with an extra laminate layer, architectural shingles look great but costs more.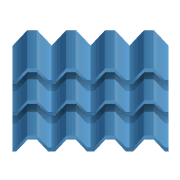 Metal
Offering the longest lifespan among roofing options and light weight, metal shingles are ideal for homes that can't support a traditional roofing system.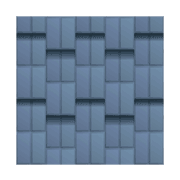 Composite
Made from recycled plastic materials, they are lighter and cheaper than other shingles but do have a shorter lifespan compared to most other options.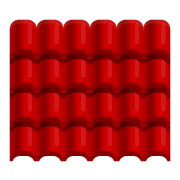 Tile
The most durable and long lasting of all shingles, they are also among the most expensive and heavier, so not all roofs can adequately support them.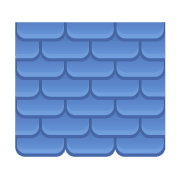 Slate
Made from stone, slate shingles are long lasting but heavy, so your roof may have to be reinforced to use them. They're among the most expensive shingles.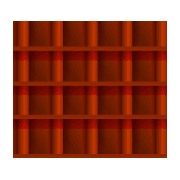 Rubber
Low maintenance with a similar look and feel as asphalt shingles. Rubber is energy efficient but can be slightly more expensive and have a 15-25 year life time.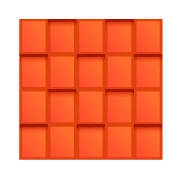 Wood
Wood shingles are cost effective and can last anywhere from 15 to 50 years depending on the type of wood that is used and how it is treated.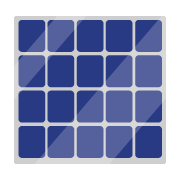 Solar
The most expensive and most energy efficient of all shingles, they usually only cover a portion of your roof so other parts will still need shingles.
Working with us is easy peasy.
Contact us through our estimate form or give us a call at (214) 642-2279 and one of our specialists will follow up with you right away to get more information about the details of the project.
---
A contractor will schedule a time to inspect the property (if required) or may ask for additional info, such as square footage, materials, pictures, etc… and based on that we will provide you with a detailed estimate.
---
Once you approve the estimate we will schedule the best time to come to your property and begin working. We're flexible and work around your schedule. Once the project is done to your satisfaction, you complete payment.
Dallas roofing services done right.
Most roof troubles occur because the roof did not receive proper care and roof maintenance, and a well-maintained roof can last well beyond the industry average. Maintenance services like those provided by our Dallas roofing company ensure that issues are identified and corrected before they develop into actual problems. We'll survey your roof on a regular basis and make the adjustments needed to keep it in top condition.
Sometimes the weather and time damage is so severe that roof replacement is the most practical and cost-efficient solution for the situation. In that case, we will discuss your options, to help you choose the right plan and then develop a schematic that is unique to your home. We have a wide range of roof styles for you to choose from because we understand that roofing is never a one-size-fits-all proposition.
The most common roof problems.
The most common problem we encounter is shingles that are missing, loose, cracked or bent, which will eventually allow rain to undermine the structural integrity of the home.
---
Another common problem is missing and warped gutters and flashing, which allows standing water that can cause thousands of dollars of damage in a remarkably short period.
---
A third common issue is algae and moss. Many homeowners ignore or do not recognize the signs of algae and moss, and it can be an indication of trapped water undermining the wood. One thing you need to always remember is that shingles do not fully protect your home.
The Leading Dallas
Roofing Company
Roofing Repairs
We cover all areas of roofing repair services, including basic shingle replacement to more extensive truss work.
Roof Replacement
Our team provides complete roof replacement services and can provide a quote for your insurance adjuster.
Roof Maintenance
We can provide preventative measures to maintain your roof to avoid problems further down the line.
HAVE QUESTIONS?
Frequently Asked Questions
How long does it take to install my roof?
How quickly we are able to install your roof depends on the type of materials you choose, the availability of those materials as well as the size of your roof and scope of your roofing job. Most roofing jobs can be completed within 1-2 days, but larger homes may take up to 3-4 days.
---
Do you have professional roofing installers on staff?
We only work with seasoned roofing contractors who have a decade or more experience and all work is overseen by ownership. We have a vested interest to make sure your roofing job is executed on time and within budget, and our leadership team is onsite for every job we take on to ensure that it happens that way, no exceptions.
---
Is your roofing company insured?
We are a fully licensed, bonded, and insured Dallas roofing contractor and are in good standing with the State of Texas as well as a Better Business Bureau A+ rated company.
---
What different kinds of shingle options can you provide for my home?
We specialize in all major types of residential roofing and can accommodate virtually any type of roofing styles you require, but the majority of jobs we do in Texas tend to be 3-tab asphalt, fiberglass asphalt, and architectural style asphalt shingles.
---
What is the best type of shingles for my home?
If your home is in the Texas or Oklahoma area, you are more than likely going to want to use either a standard 3-tab asphalt, fiberglass asphalt, and architectural style asphalt shingles for the best mix of cost and longest lifetime.
---
What are the best roofing brands to use?
We only deal in the best roofing brands and can provide you a full list of options upon completing our roofing estimate form.
---
Do you provide financing options?
Yes! We provide up to 100% financing options through our financing partners and can get you set up with little to no money down to those who qualify.
---
How much does a new roof replacement cost?
A completely new roof replacement cost depends on several factors, such as materials, labor, as well as the size of your roof. We suggest you reach out through our roofing estimate form and request a quote. We offer some of the best pricing in the DFW metroplex and surrounding areas.
---
Will my roof come with a warranty?
All of our roofing work comes with a warranty from the manufacturer as well as our own guarantee. We do not deal in second rate, low quality roofing materials that don't offer a full warranty.
---
Does your roofing staff take special precautions for COVID?
Of course. We practice social distancing as necessary and can provide no touch payment options as needed. All materials and areas are sanitized and we are diligent to leave no trace other than your beautiful new windows.
---
Do I need to be home when my roof is being replaced?
We can install your new roof without you even being there, in fact, you may prefer that as we will obviously make some noise doing it. We can make special accommodations to meet your schedule requirements if you would like to be there, but it is not required at all.
---
Several companies want money up front before stating, do you require a deposit?
This is not how we typically work. The only time we will ask for a deposit is for special order materials. You only pay the final invoice once the job is completed.
---
Why should I choose you over one of the other Dallas roofing companies?
When you sign an agreement with our roofing company, you leverage all of our collective experience, resources and knowledgeable staff, highly experienced project managers, the quality products we have wholesale access to as well as the skilled craftsmen actually doing the installation. With over 40 years experience in the roofing business, you can rest easy we we'll be here to stand behind our work and answer any questions you have every step of the way.
---
I have a large insurance deductible is there any way you can cover it or part of it?
Unfortunately, no we cannot. It is illegal in the state of Texas (and most states) for a contractor or roofer to pay all or part of your insurance deductible. You may read our blog on roofing scams for more information on this subject.
---
My insurance adjuster visited my home and I have a lot of work besides roofing that needs to be done, can you do that work for me too?
Inside Out is a full service home improvement company so we can handle anything on your adjuster report – from the roof, gutters, fence, siding, windows as well as interior work.

---
Greg Traster
Founder & Principal GC

(214) 642-2279
Got questions?
We've got answers. Inside Out Home Improvement understands that this can be quite an overwhelming process to take on. Don't worry, we're here to bring you peace of mind and help answer any questions you may have. Simply fill out our estimate request form and we will get back to you right away!