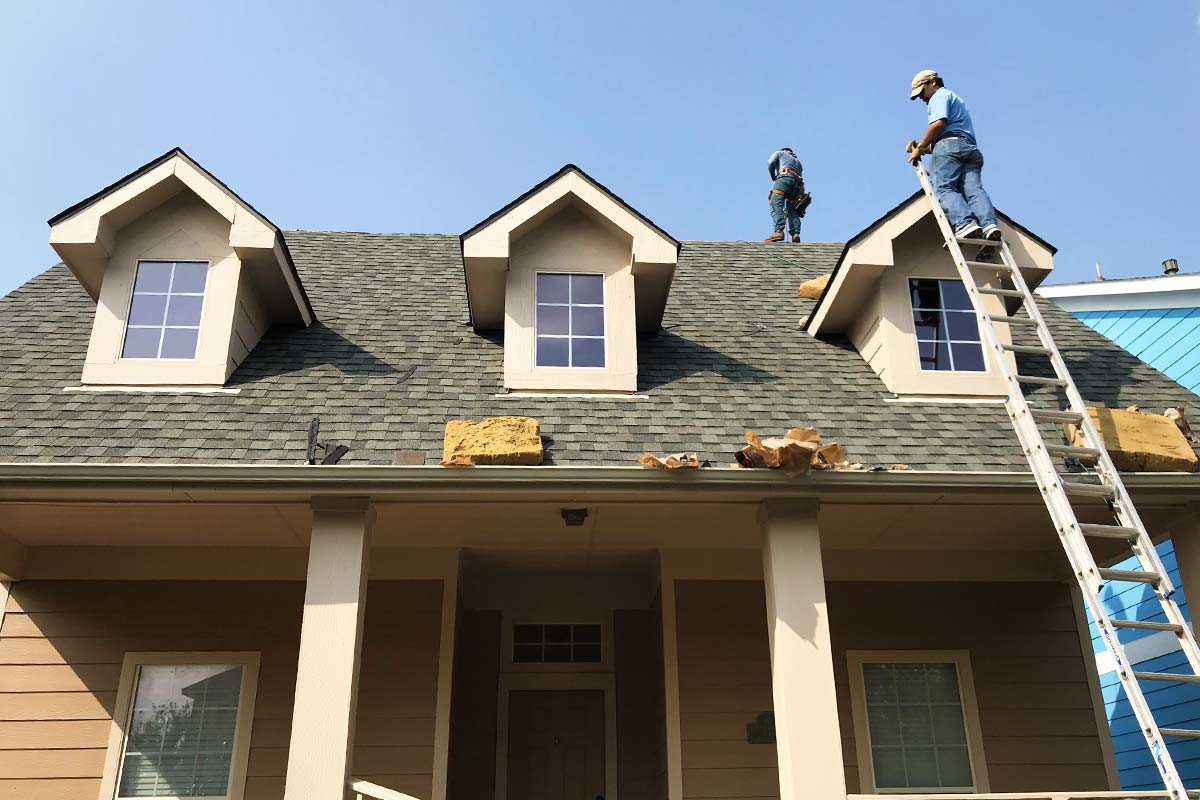 Roofing
Our dedicated team can help you with normal wear and tear to severe storm damage repairs ranging from basic roof maintenance to complete roof replacements depending on your homes specific needs and budget.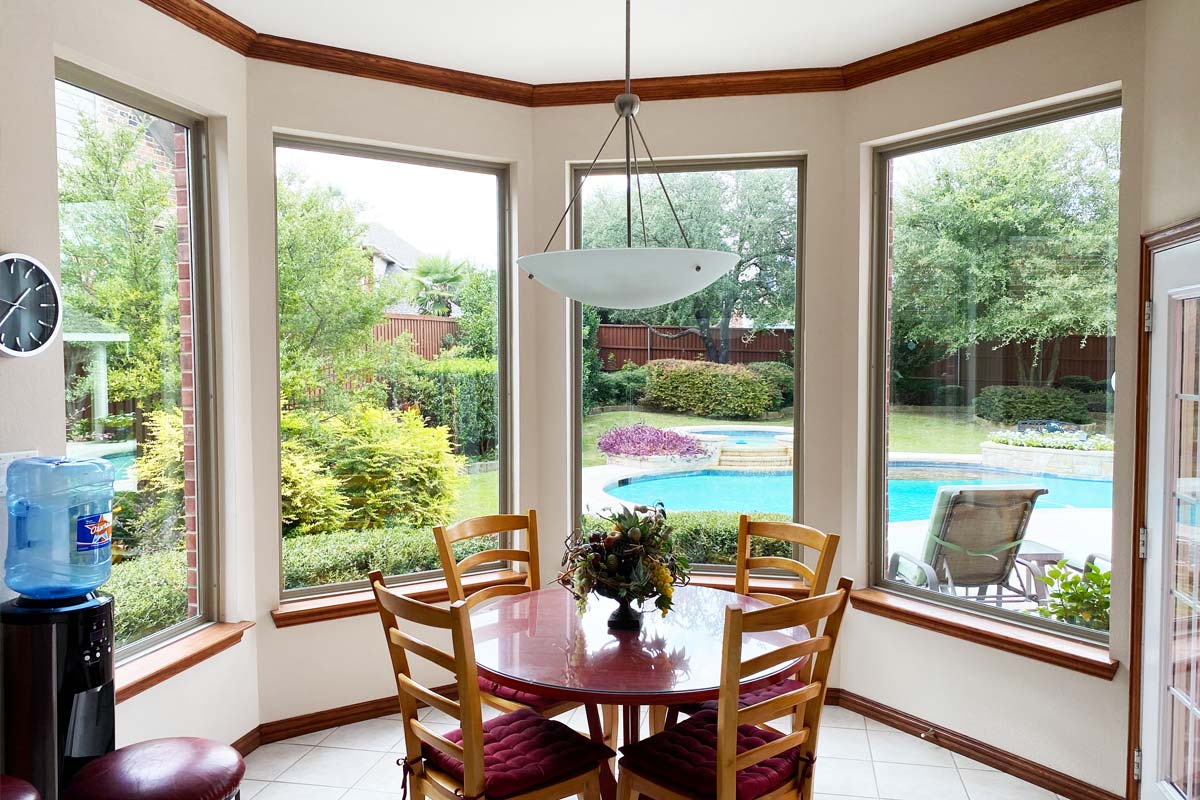 Windows
We have deep experience when it comes to installing all manner of energy efficient windows for residential. Our techs also service window replacements and window repairs according to your unique remodeling requirements.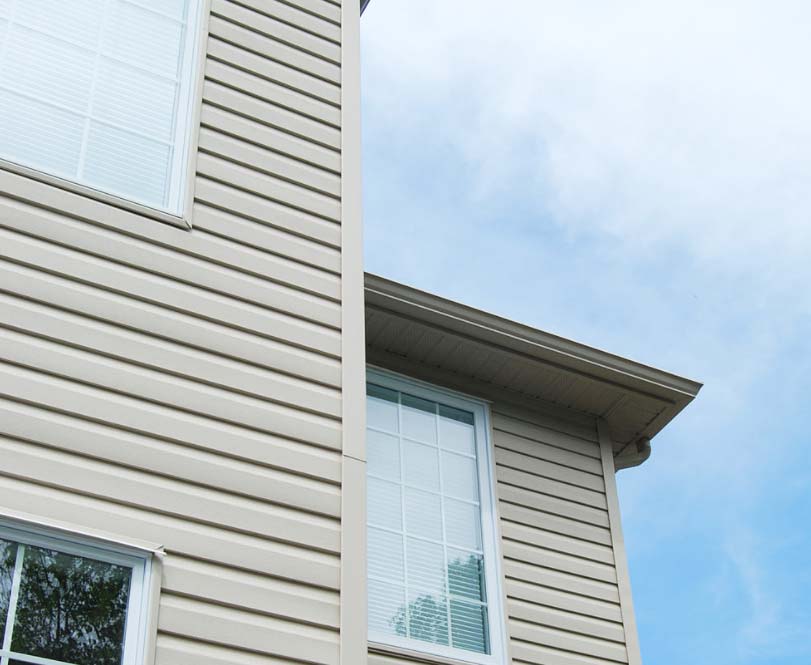 Siding
Update the appearance of your home with new siding. Not only will the new siding look terrific, it will add curb appeal and overall value to your home. If your existing siding is damaged, count on us for first class siding repair.
START YOUR PROJECT
Getting started is easy.
01. Request Estimate
The very first step in getting started with your home improvement project is to reach out through our contact form and request an estimate. We will receive your request right away and will follow up with instructions.
02. Schedule Inspection
One of our team members will reach out and may ask some additional questions related to your project. They will schedule the best socially distance safe / no contact appointment time to do your inspection.
03. Approval & Start
After we complete the inspection of the property and go over your desired materials and needs, we will follow up within 24-36 hours with an estimate for your project. You approve it and we get started!
Visualize The Full Potential of Your Home
Roofing Services
We cover all areas of roofing services, including basic maintenance and repairs to complete roofing replacements.
Home Window Services
Our team provides some of the most competitive pricing on windows and window installations in the region.
Siding Services
We provide a full range of residential siding services and repair that will give your home a new life.
Remodeling
Need more space? We can help you plan, build and / or remodel just about any room addition project you want done.
Energy Improvement
Our expert tradesmen work closely with customers on a variety of home remodeling projects.
Your Dallas Home Improvement Company
HAVE QUESTIONS?
Frequently Asked Questions
How long have you been in business?
Inside Out Home Improvement was founded in Dallas, Texas January 1997.
---
What kind of experience do you have?
Our founder Greg Traster started roofing way back in 1977 in the Dallas, Texas area. He later expanded his services to other areas of home improvement throughout the 1980s into siding, exteriors, residential windows installation and home remodeling / repairs.
---
Is Inside Out Home Improvement insured?
Yes, we are fully insured for your protection.
---
Are you a member of the BBB and are you in good standing?
Yes we are a proud member of the BBB and we have an A+ rating.
---
Do your roofing crews speak English? Will I be able to communicate with someone on the crew?
Yes you will be able to communicate with the crew each roofing crew has a bilingual foreman
---
How long have your crews been with you?
Our average crew member has been working with us for 8-10 or more years. We will never put a greenhorn on your project, it's not how we roll.
---
How experienced are your construction crews?
Some of the crews go back as far as our founder – over 30+ years and the younger crews have at least 10+ years experience (or more).
---
What kind of home improvements do you do?
What project do you want us to do? We are qualified to tear your house down and rebuild it the way you want it. We can do most anything you want done but we specialize in roofing, windows, siding and exterior work.
---
I have a large insurance deductible is there any way you can cover it or part of it?
Plain and simple the answer is, NO. It is illegal for a contractor or roofer to pay all or part of your deductible. I know there are unscrupulous roofers and contractors who will break the law for you but Inside Out Home Improvement wants to do your project and keep everyone out of jail. Check out our blog on roofing scams for more information on this subject.
---
How much does a new roof cost?
This may sound like a simple question but the answer is not that simple. It depends on the roof size, the pitch and the roofing material you need. The best way to answer this question is to schedule an appointment with your Inside Out Home Improvement roof expert.
---
My insurance adjuster was out and I have a lot of work besides roofing that needs to be done can you do everything for me or do I have to get someone else to handle the other projects?
We are a full service home improvement company so we can do everything on your adjuster report from the roof, gutters, fence, siding, windows and interior work. This is not a problem for us and won't be for you either because we have the crew and resources to cover just about anything you can throw at us.
---
How long will it take to replace my roof?
That's a good looking question just like the one before it. It depends on your roof. This question can be answered in more detail after you schedule your appointment.
---
Do I need to be home when my roof is being replaced?
No, as long as we have access around your house you don't have to be there unless you want to help tear off, load shingles or fix lunch.
---
Several companies want money up front before stating, do you require a deposit?
No, this is not how we work typically. It depends greatly on your project and if we need materials that have to be special ordered for your home.
---
What separates Inside Out Home Improvement from your competitors?
We really don't see others as competitors we may be competition to them but Inside Out Home Improvement is not in business to compete with them we are here to serve you.
---
Why should I choose Inside Out Home Improvement over one of the other leading contractors?
When you sign a contract or a contingent contract with Inside Out Home Improvement you get to utilize all of our resources from a licensed claims adjuster, knowledgeable staff, highly experienced project managers, high quality products, to the skilled craftsmen installing your products. Not to mention over 35 years experience in this business. We've been in business since 1997 so we'll be around to stand behind our work.
---
Which window manufactures do you use?
We can get any window product you want but we prefer to support the local manufactures when it is possible because their products are not only made locally they are made for our local climate which makes it a great product for your home.
---
Will I be able to choose aluminum or vinyl replacement windows and have them designed the way I want them?
Yes, with Inside Out Home Improvement you have choices and you can choose the color, style and material that will fit your home.

---
Greg Traster
Founder & Principal GC
(214) 642-2279
Have more questions?
Inside Out Home Improvement understands that this can be quite an overwhelming process to take on. Don't worry, we're here to bring you peace of mind and help answer any questions you may have. Simply fill out our quote form and we will get back to you right away!