Texas Climate Control Windows
Looking to save money on energy bills? We know several ways to help you make your home more energy efficient. From a Home Energy Makeover Upgrade to simply installing new energy efficient windows, climate control windows are a homeowner must have.
Need a Lifetime Warranty?
Do you live near a golf course? Own rental properties or apartment complexes? Or have a few rambunctious teens in the house or neighborhood? These windows are for you because they come with a lifetime glass breakage warranty. If the glass breaks, it gets replaced for free for life.
Take control of your investments and climate with our lifetime glass breakage warranty windows. These energy-star rated windows qualify for an energy saving tax credit. So you can write these windows off and have the glass replaced for life.
Climate Control Double Hung To Your Liking
Our Texas Climate Control Windows offer versatility and durability as well as energy efficiency. Stylish and versatile they come in many colors, sizes, materials, and styles to fit your home or business' aesthetic needs.
It is no secret Texas Climate Double Hung are our most popular installs because of their materials, look, ability to tilt, and screens keeping the bugs out.
Give your home and facelift that will also keep you cooler in the summer and warmer in the winter.
Most people do not realize how much energy is lost through old windows. Trying to maintain heat inside during the winter can be a real struggle for older windows that simply allow the warm air to escape through cracked seals, cheaply made frames or thin single-pane windows.
The same struggle takes place during the Texas heat peak months in the summertime. The cold air seems to be escaping fast than you can check the thermostat, skyrocketing your energy bills seasonally. It has become an expected expense to most but it doesn't have to be. Going energy efficient is guaranteed to pay for itself for many years to come.
In our world homeowners make the world-go-round. This is why we strive to make sure all our customers get nothing but the best work and products at a great price. You want something to be proud to come home to and so do we. Our goal is to educate homeowners on the most affordable ways to make their home an investment that pays them back.
Some home upgrades are an investment but a "smart buy" home improvement is what will pay you back in lower energy bills and a higher sale price. All of our work is done by craftsmen that pay attention to details and always strive to get it done right the first time.
Save on electric and heating bills by reducing energy loss by 30-50 percent installing an energy star window. Allow us to help you make the right steps towards adding value to your home and pocketbook.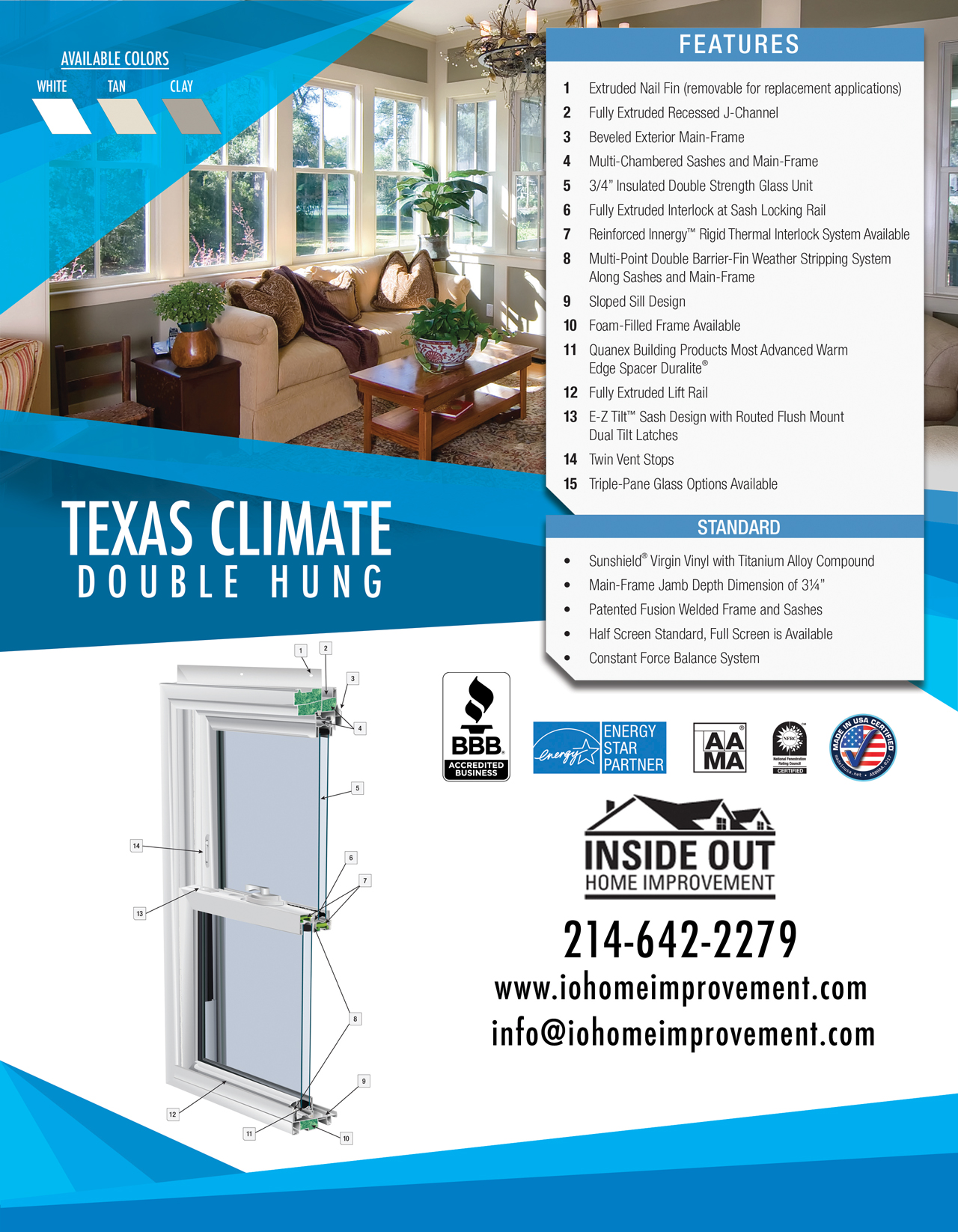 Looking to get more energy efficient windows?
Whether you need need frames, window replacements or repair, we know home improvement inside and out!