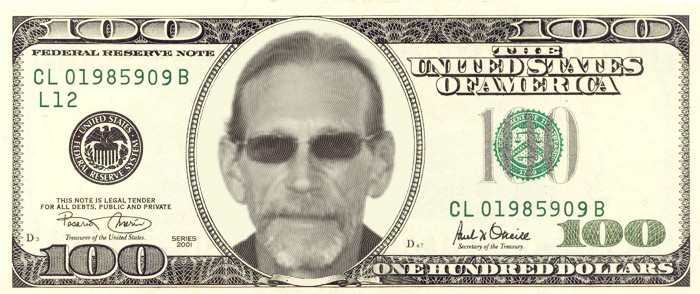 Our referral program is really simple. If you get a service from us you automatically join our Insider Membership Program. For those that haven't gotten any work done by us yet, (what a shame), the membership is free, just sign up. We will need your name, phone number, and email address to contact you in order to give you money. That is right, you heard me.
Are you good at referring business?
I want to give you money…for referring our business. For every job you refer that goes through, we will contact you with cash in hand and a genuine "Thank You". Because your good word matters to us.
Be sure that the person you refer uses your referral code card or mentions your name. Once their payment processes we will call and email you to come pick up your cash.
How does $100 dollars in your pocket per closed referral sound? It is possible.
We are happy to show an itemized break down of the referral program rewards for referrals.
Insider Membership Benefits
As a member, when you write a positive review on Facebook, Yelp or Google we offer special "Kind Insider" Membership deals on energy efficient upgrades and other home improvement work done by us.
This includes roofing, remodeling, window installations and more. I am talking big percentages off work done. All it takes is honest and positive reviews.
The reviews help our business and to thank you for supporting the Inside Out Home Improvement family, we offer our members excellent insider deals, to those that are so kind. We wish to thank you.
The "Kind Insider" Membership Discount
Here are some examples of what types of discounts you receive as a part of our Kind Insider Membership Deals:
$100 to $150 for window projects of 7 windows or more,

$300 for complete re-roof projects and

$100 for vinyl siding, Smartboard or Hardi board siding projects of 5 sq or more

$100 for complete facsia/soffit (vinyl and aluminum trim coil, Smartboard or Hardi board)
Do you like to make money?
Then our Referal Program was made for you.
Do you want to save money by being honest and typing a few sentences?
Then our Insider Membership discounts were made with you in mind.
Why do we want to give?
Because we care. When you help us, you help an entire team of people with families. That is special to us, and to thank you we would like to help your family as well.
Ready to start selling?
Please complete the form so we can get some marketing collateral and acquainted with our process. We will follow back up with you as soon as we get your information!