Modernize Your Home for Energy Efficiency
If you haven't taken the steps needed to make your home more energy efficient, you are wasting tons of energy and literally throwing money out of your windows. Ask yourself a few questions.
Do you know how many watts per bulb you are using?
How many times are you replacing bulbs a year?
Do you still shop for 60-watt bulbs?
Did you know there are 5-15 watt bulbs on the market?
Is your attic properly insulated? Is your insulation at an R-38 rating?
Are your hot water pipes insulated properly?
If you answered "No" or "I Don't Know" to any of these questions, it is time for a Home Energy Makeover.
Some facts about energy usage and money spent on light bulbs alone.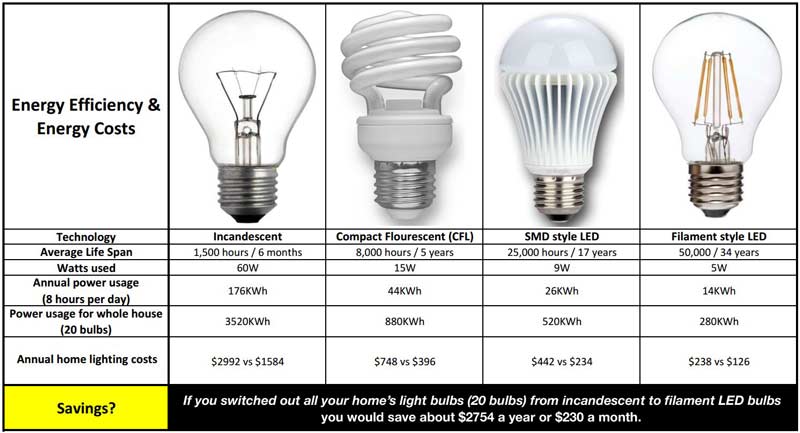 7 Energy Efficient Changes To Help You Save Money
We fix these 7 common issues in one sweep when you get a 2018 Home Energy Makeover.
Once you pay, you then schedule a date.
Our team will complete the majority of your Home Energy Makeover on your appointment day.
2018 Home Energy Makeover Upgrade Package:
1. Attic insulation – bringing your attic insulation up to an R-38 rating
2. Insulated attic radiant barrier
3. Installation of up to 25 insulated outlet covers
4. Furnish and install up to 20 LED energy saving light bulbs
5. Installation of one attic cap – as applicable
6. Installation of one water heater blanket – as applicable
7. Wrap hot water pipes with an insulated sheath
Need a home energy makeover?
We can come to your property to do an assessment and look into the best way to improve your energy consumption. Save money on your bills with a home energy makeover by contacting us for a quote today!